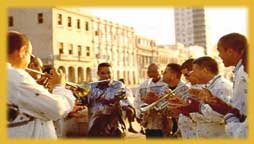 Orlando Maraca
Upcoming Events
Salsa Dance Contest coming to Club Havana.
Stand By, Stand By!!! Coming soon!!! Fair and Square and definitely NOT Rigged, Cuban Style "Salsa Contest at Havana", there will be nice REAL prizes for everybody competing. It's going to be Fun!!! At Havana Everybody Wins!!! (courtesy of Cubanito Barcardi)
Wednesdays:
Submit / Update An Event Here
Disclaimer: milwaukeesalsa.com does not guarantee the accuracy of any information on this page. We recommend that you contact the establishment directly prior to making a trip. We apologize for any mistakes on this page and will make corrections, remove entries, and publish retractions in a timely manner as requests are made. Please send corrections to

events@milwaukeesalsa.com

.