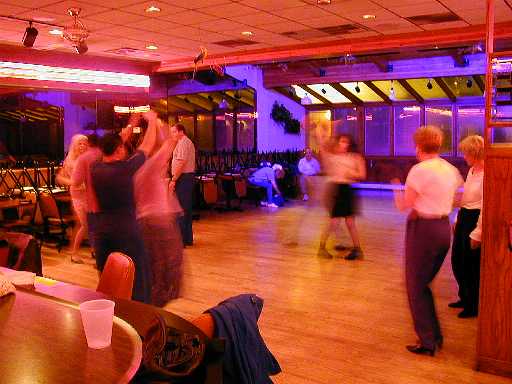 Conejito's
Mondays:
Conejito's Place
-- 7:30 - 9:30 PM. Taught by Keith & Susi. $3. Beginner, intermediate, and advanced lessons. Partners are rotated. Come alone or with a friend. Large polished wood floor mirrored hall. 539 W. Virginia (2 blocks north of El Babalu). (414) 483-8364, (414) 278-9106.
The Conejito's salsa lessons are usually attended by 20-30 students. Each class begins with a review of the basic step for beginners, followed by an intermediate and an advanced level routine. Relaxed, friendly crowd. After class, the instructor and students hang around to socialize and order a taco.

Tuesdays:
El Babalu
-- 6:30 Intermediate. 8:00 Beginner lesson. Instructors Ivan and Sodie. Ivan has travelled the country for salsa and can show you cool patterns you will not find anywhere else. $10. 611 W. National. (414) 383-4044.
Club Havana
-- Around 8:30PM Uri is the instructor. No charge, no cover. 789 N. Jefferson. (414) 273-0555. Uri's teaching style is working with couples one-on-one. He will show each couple a cool salsa routine suited to their level. No partner rotation. Guys may want to bring a partner.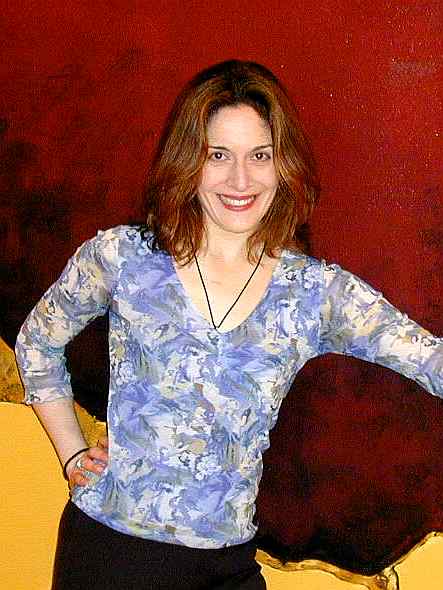 Anita
Wednesdays:

EastTowne Ballroom -- For February - the month of romance:
Intermediate Bachata
Wednesdays in February - 7:00pm Starting February 5th
------------------------------------------------------------------------------
Taught progressively week-by-week. Attendence at all 4 weeks recommended. No partner necessary, but helpful.
$10 per week(single)/ $15 per week (couple). Special THIS MONTH ONLY: Take all 4 weeks and get a free 1/2 hour private lesson with Anita ($30 value) to schedule at your own convenience. Please schedule early, as I am currently booking several weeks out for private lessons. Partners are rotated, and practice dance time available at the end to dance with your own partner. We will emphasize techniques for turning, footwork style variations, as well as body rhythm and isolation exercises.

Bachata is the third most popular dance in local salsa clubs, along with merengue and salsa. It is a sensual and romantic dance with lots of turning, and room for personal style and rhythmical expression. For those new to Bachata, he first week will begin with a review and coverage of the basic timing, styling and partnerwork. Then we will move quickly on to more advanced material; with different combinations for those who took Intermediate Bachata last fall. As always, we'll begin with our mirror warm-up, move to partnerwork, and finish with time for dance and individual questions.
Thursdays:
Club Havana
-- 8:30PM Uri is the instructor. No charge! 789 N. Jefferson. Uri's teaching style is working with couples one-on-one. He will show each couple a cool salsa routine suited to their level.
Fridays:
El Babalu
-- Beginner salsa lesson around 9:30 most weeks. Lesson is 30-40 minutes long. No partner needed, partners are rotated. $5 cover. 611 W. National. (414) 383-4044.
Private Salsa Lessons
Anita
from EastTowne Ballroom teaches private salsa lessons. She currently teaches social salsa, merengue, and bachata for the novice/beginning dancer. Anita also teaches international and american style latin ballroom dancing (chacha, rumba, bolero, samba, jive etc) for both social and competitive dancers at beginning and advanced levels Write to
anita@milwaukeesalsa.com
or call (414) 271-1002.
Other Salsa Lessons
Chicago has some oustanding offerings in salsa lessons. Take a look at the
Milwaukee Public Schools Recreation Department
The rec department holds Salsa/Merengue classes 4 times a year (spring, fall, winter, summer). The sessions are 6 weeks long, 90 minute classes. Cost is $24.50 for Milwaukee resisdents, $37 non-residents. ($4-6 per class). The level of the classes is fairly basic. Partners are typically not rotated. The class at Riverside high school generally has the largest classes (60-80 students). At the end of the session, the class usually takes a field trip to El Babalu on the Friday following the last class. Other dancers note: The night this class hits El Babalu, there are dance partner possibilities galore. Worth marking the calendar for.
Any corrections, updates, or recent experiences with these lessons? Any other lessons which should be added? Please write to lessons@milwaukeesalsa.com or share your thoughts on the Message Board